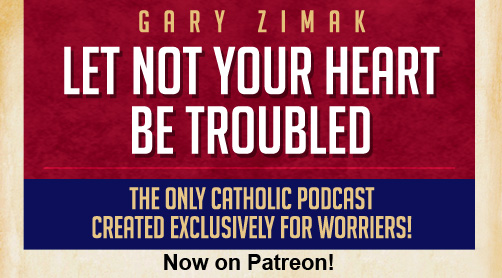 If you're tired of worrying and want to experience the peace that only the Lord can give, I have GREAT news for you. I have created a podcast specifically for those who want to break free from worry! For as little as 16 cents a day, you will have exclusive access to the only podcast created for worriers by a recovering worrier (that's me!). Through Bible verses, suggestions and easy to implement steps you WILL finally be able to Stop Worrying and Start Living!
Thank you in advance for partnering with me. Not only will YOU be able to experience the Lord's peace, but you can help OTHERS to experience it as well! Please share this post with all of the worriers in your life.
Are you ready to give up worrying and begin living the life God has planned for you? Click on the above image (or visit Patreon.com/garyz) to find out more. It's time to Stop Worrying And Start Living!