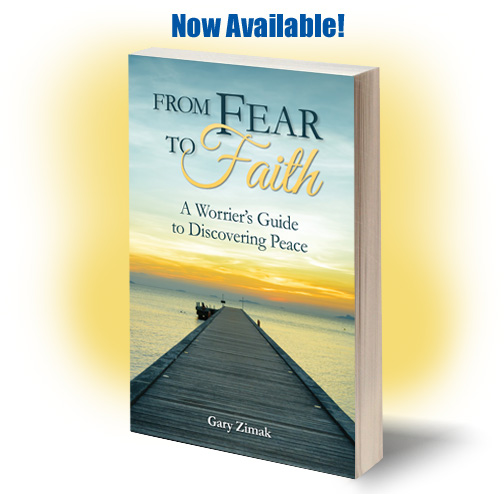 Are you tired of worrying? Do you long for peace in your life? I'm pleased to announce that my latest book, From Fear To Faith: A Worrier's Guide To Discovering Peace is NOW available for purchase! This book contains the method that helped a lifelong worrier like me to break free from anxiety. It is a simple step by step approach that focuses on establishing a closer relationship with Jesus. Do you think that you're too weak to stop worrying? I am too. That's why I let Jesus help me. Purchase your copy today (by clicking on the Amazon image that appears at the bottom of this post) and consider buying copies for the "worriers" in your life!
"Given the many challenges facing believers today, this book is a must have for any one serious about becoming the person the Lord wants them to be." (Teresa Tomeo)
"This book is a must read for anyone who wants to take their faith to the next level—who is stuck in the abyss of fear and yearns to ascend toward the summit of enduring peace." (Deacon Harold Burke-Sivers)
"Zimak offers solid no-nonsense proof of why worrying is detrimental to the health of body and soul and provides a doable step by step plan to overcome worry and fear. Great for laity, priests, religious, and ministries—highly recommended." (Donna-Marie Cooper O'Boyle)
"You'll come to treasure this book, but don't just keep it to yourself. Buy copies for your friends and family members who need it." (Mike Aquilina)
"Gary Zimak has created a masterpiece." (Kevin Lowry)
"In From Fear to Faith Gary Zimak gives both practical advice and biblical examples for helping us to have total confidence and trust in the goodness of our loving God. I highly recommend this book to all!" (Fr. Donald Calloway)
Click on the image below to order your copy today!