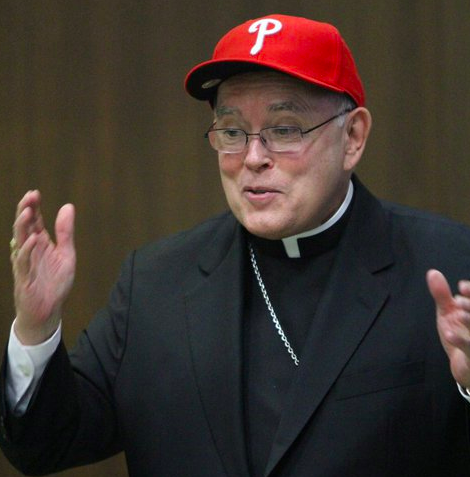 Earlier today, in a highly unusual move, the Philadelphia Phillies announced the signing of Archbishop Charles Chaput as their new hitting coach.  The NL team's management felt that this signing would give the team the competitive edge needed to retain their division lead…
ONLY KIDDING!
As someone who was born and raised in Philly, I'd like to say…
Welcome to Philadelphia, Archbishop Chaput.  Thank you, Cardinal Rigali for your service to the Archdiocese.  Please keep these holy men and all the members of the Philadelphia Archdiocese in your prayers.  These are challenging times, but the Holy Spirit makes good decisions!