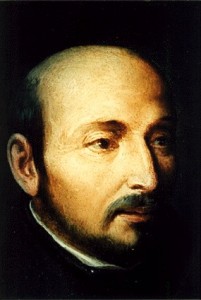 I started out by proposing 2 homework questions (for the weekend)
1. Look at every decision you make and ask yourself:
Why am I doing this? Is it purely out of love for God or is it because it feels good?
2. What attachments in your life might be getting in the way of your relationship with God? Are you willing to ask for the grace to give them up.
Today's meditations are:
1. John the Baptist – His role was to draw people to Christ. How are you doing that in your life?
2. The Baptism of Christ – Our Lord humbled Himself and was baptized by John. How much humility do you practice?
3. The Temptation of Jesus – If Satan tempted Christ, he will tempt us. Do we pray when tempted? Do we try to resist?
I mentioned that I'll be appearing on Relevant Radio's Morning Air this coming Monday (March 19) at 7 AM Eastern. Sean Herriott and I will be discussing the Spiritual Exercises and Lent.
Our musical selection was "Thy Will Be Done" by Donna Cori Gibson (http://www.donnacorigibson.com)
You can listen to the show here.