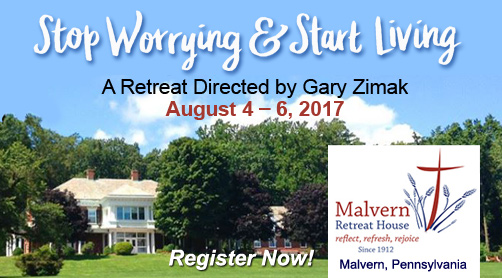 I want you to be free from anxieties. (1 Cor 7:32)
Are you tired of worrying? Join me for my annual "worriers" retreat at the Malvern Retreat House on Aug 4 – 6, 2017. For the 3rd consecutive year, I'll be leading a designed to help you experience the peace that God has planned for you.
This year's talk topics will be:
You CAN Stop Worrying!
Unleashing The Spirit
From Fear To Faith
Jesus – Your BEST Best Friend
Listen To Your Blessed Mother
Don't get shut out. The past 2 years have sold out. For more information or to register today, click HERE!