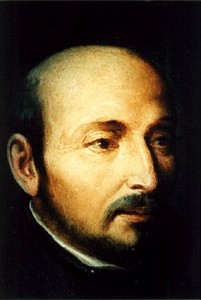 On today's show I discussed the 3 degrees of humility as identified by Saint Ignatius of Loyola:
First Humility. The first manner of Humility is necessary for eternal salvation; namely, that I so lower and so humble myself, as much as is possible to me, that in everything I obey the law of God, so that, even if they made me lord of all the created things in this world, nor for my own temporal life, I would not be in deliberation about breaking a Commandment, whether Divine or human, which binds me under mortal sin.
Second Humility. The second is more perfect Humility than the first; namely, if I find myself at such a stage that I do not want, and feel no inclination to have, riches rather than poverty, to want honor rather than dishonor, to desire a long rather than a short life — the service of God our Lord and the salvation of my soul being equal; and so not for all creation, nor because they would take away my life, would I be in deliberation about committing a venial sin.

Third Humility. The third is most perfect Humility; namely, when — including the first and second, and the praise and glory of the Divine Majesty being equal — in order to imitate and be more actually like Christ our Lord, I want and choose poverty with Christ poor rather than riches, opprobrium with Christ replete with it rather than honors; and to desire to be rated as worthless and a fool for Christ, Who first was held as such, rather than wise or prudent in this world.
Listen to the show here.