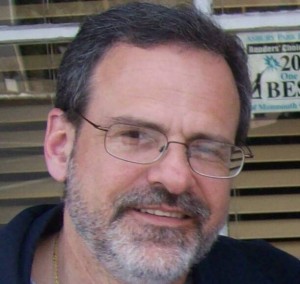 It's going to be another exciting week (7/16 – 7/20) on the Following The Truth radio show.
Here's the lineup…
Monday (Understanding The Mass – The Liturgy of the Word) – Last week, we looked at the Introductory Rites of the Mass. This week's focus is on the Liturgy of the Word. We'll discuss the readings, Responsorial Psalm, Gospel, Homily, Creed and the Prayer of the Faithful. Using the book, A Biblical Walk Through the Mass by Dr. Edward Sri, we'll unlock the mystery and illustrate God's presence in the Liturgy of the Word!
Tuesday (How To Listen When God Is Speaking) – How come God never speaks to me? That question can often be answered with another question…are you listening? Join us as we continue looking at the book, How to Listen When God Is Speaking by Fr. Mitch Pacwa. If you are trying to make a decision in accordance with God's Will, you don't want to miss this weekly series!
Wednesday (Reflecting On Human Misery) – Let's face it – life can be difficult. Each day, we experience a new set of challenges and temptations. In his book, Imitation of Christ
, Thomas a Kempis urges us to focus on the rewards of eternal life, rather than envy others for "having it easier". We'll discuss it on this show.
Thursday (The Brown Scapular) – Far from being a superstition, the brown scapular is a powerful sacramental which helps us to better utilize Mary's help in our lives. Gary will explain the origin of the devotion, share why he wears a scapular and discuss its importance.
Friday (Learning To Deny Yourself) – In his book, The Hidden Power of Kindness: A Practical Handbook for Souls Who Dare to Transform the World, One Deed at a Time
, Fr. Lawrence Lovasik discusses the importance of learning to deny ourselves. In the second half of the show, we'll read and discuss the Mass Readings for the 15th Sunday in Ordinary Time.
Now approaching 50,000 listens since first going on the air in late 2010, the Following The Truth radio show has become a nightly part of many people's spiritual routine. Listen for yourself and see what all the fuss is about!