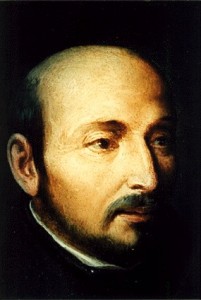 …in our Spiritual Exercises retreat. According to Saint Ignatius of Loyola, the Spiritual Exercises are a "way of preparing and disposing the soul to rid itself of all inordinate attachments and, after their removal, of seeking and finding the will of God in the disposition of our life for the salvation of our soul."
The first topic that we discussed when we began the retreat was that we exist in order to "know, love and serve God in this life and live forever with Him in Heaven". Over the past several weeks, we've meditated on our sinfulness, the severity of sin in general and various events in the life of Christ. Pondering these concepts has made us realize that we could do better. There are changes that can be made in our lives. These changes will better enable us to serve God.
Beginning tonight at 8 PM Eastern time (and continuing for the remainder of this week), I'll discuss the "retreat election"…how we plan to better serve the Lord once the retreat is over. As I've mentioned on my show, it doesn't have to involve a major lifestyle change. It should involve, however, an interior change. We should strive to live our lives "for the greater glory of God".
Please tune in tonight as we begin exploring this important concept!